Dole Archives Object Exhibits
This project focuses on objects from Senator Bob Dole's life and showcases three object exhibits housed in our stacks. Corresponding educational resources incorporate object-based learning into the classroom.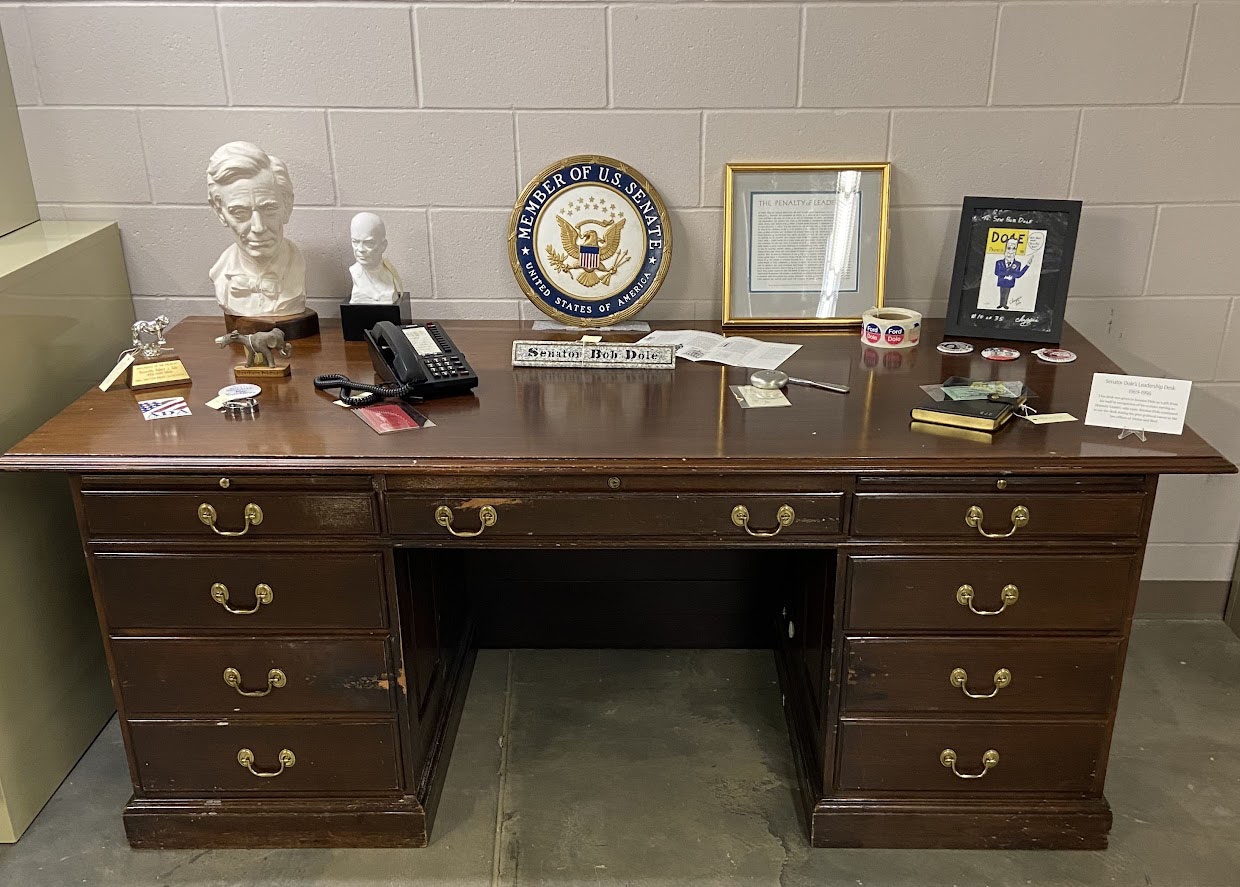 Voices from the Big First, 1961-1968
In 1961, Kansas, with the rest of the United States, found itself at a political, social, and cultural crossroads. Featuring a selection of constituent letters written to then-Congressman Bob Dole from the collections of the Dole Archives, this original exhibit offers a window into the hopes and fears of everyday Kansans as they responded to change at home and conflict abroad.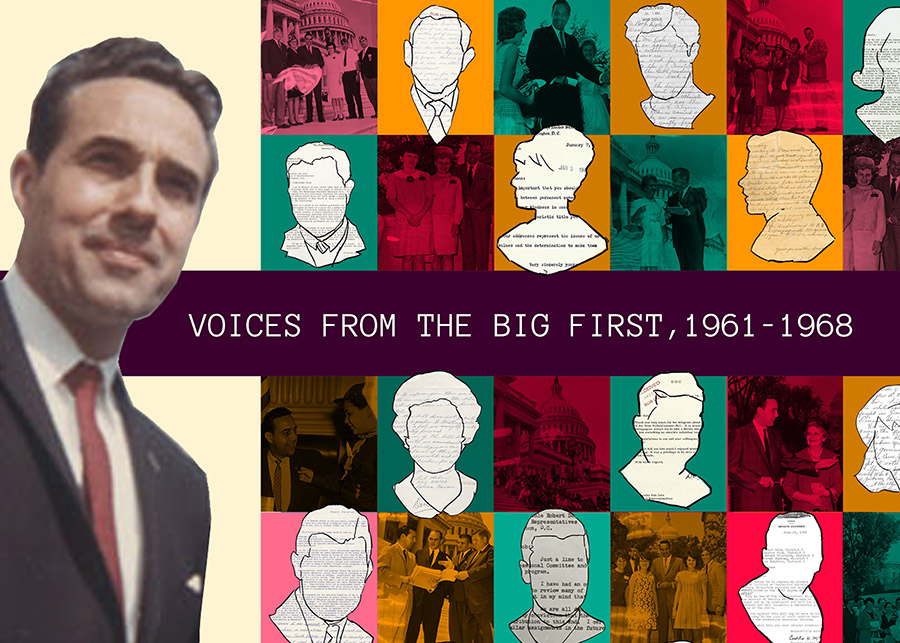 Buttons to Ballots: Icons of the Campaign Trail
Buttons are one of the most recognizable and enduring pieces of American campaign and political memorabilia, and have been used to support candidates and issues for over 100 years. This digital exhibit explores construction, design, color, and highlights notable Kansans, American symbols, and contemporary issues.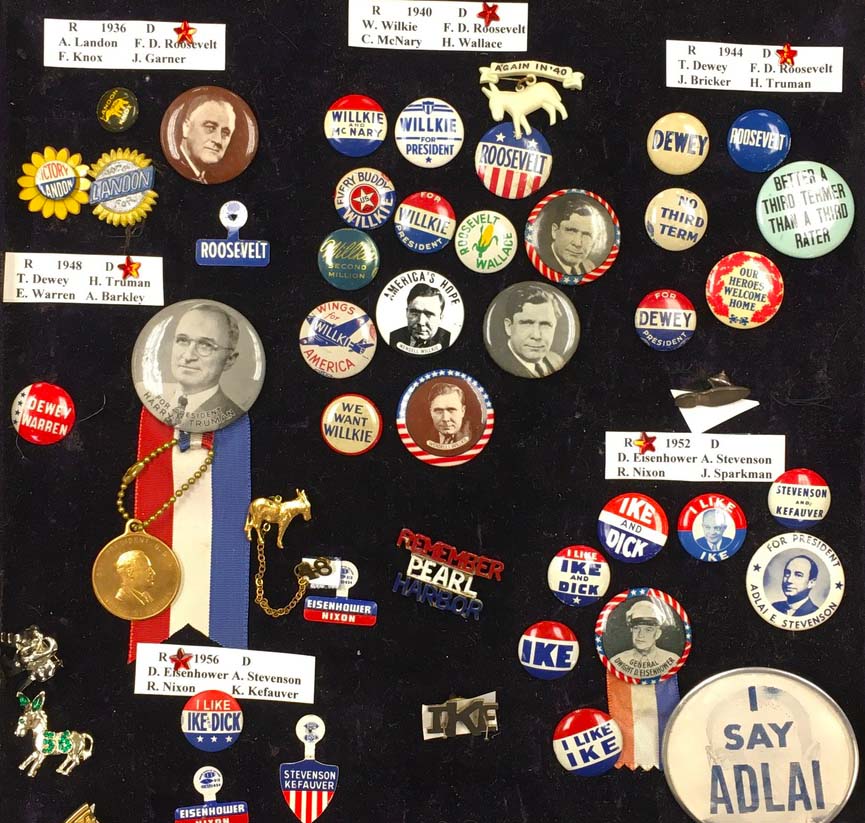 Celebrating Opportunity for People with Disabilities: 70 Years of Dole Leadership
Dedicated to stories from Senator Dole's decades-long advocacy for people with disabilities, with an emphasis on the Americans with Disabilities Act of 1990 (ADA), this exhibit provides access to over 12,000 pages digitized from our manuscript collections.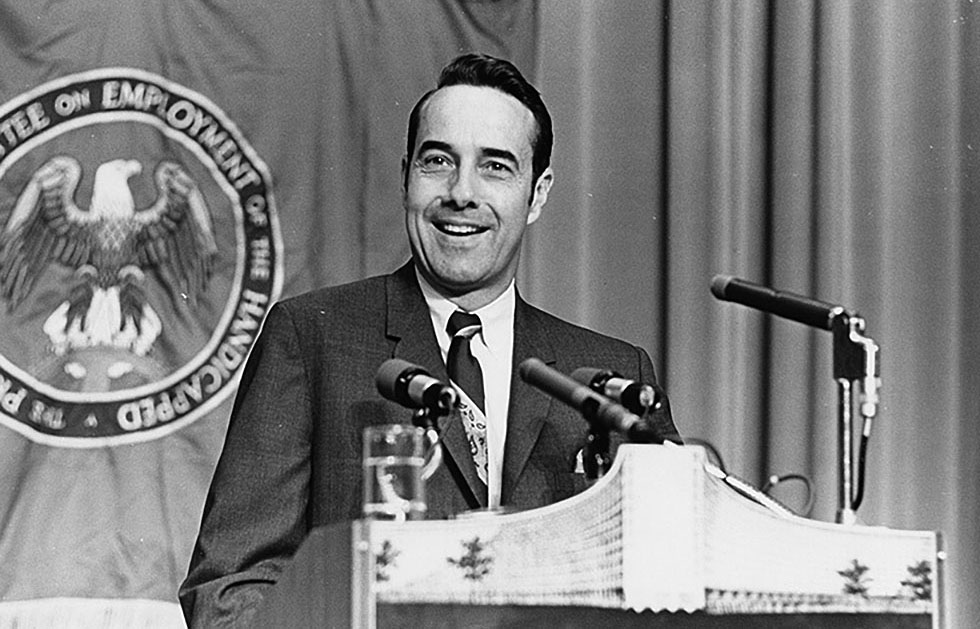 Dole Family WWII Letters
A collection of personal letters between Bob Dole and members of his family between 1941-1947. Many of these letters were quoted from in his 2005 memoir, One Soldier's Story, and reflect his experiences as a KU student and as an Army officer in World War II.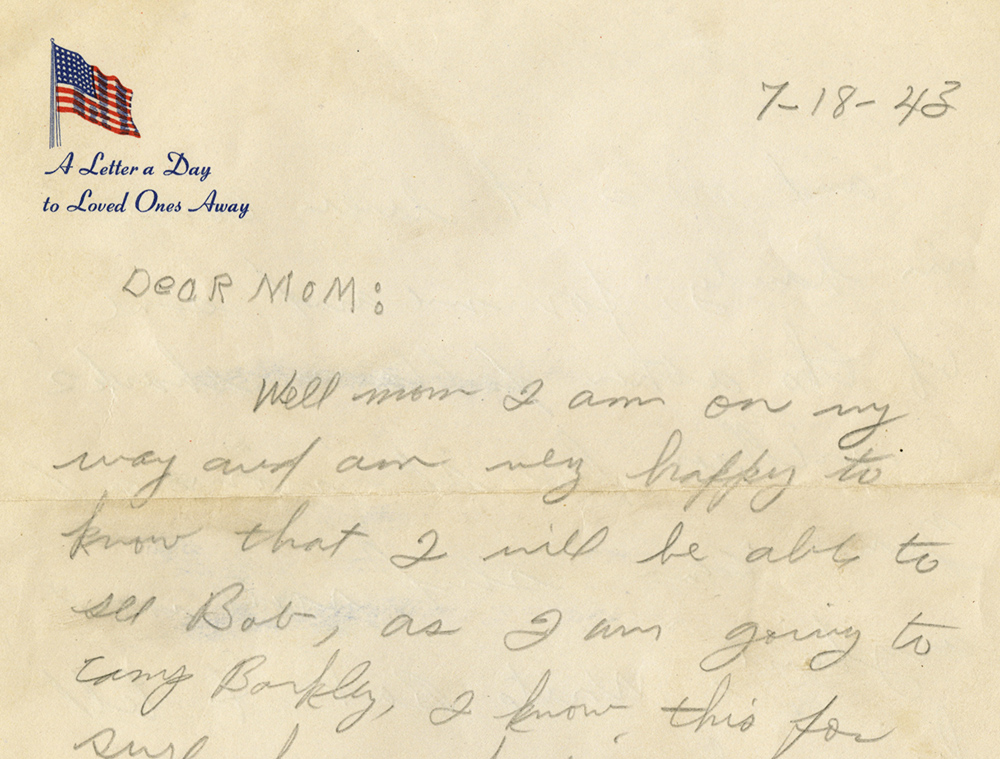 Greetings from Kansas
A collection of postcards presented to Senator Dole as a birthday gift in 1986. Primarily from the early part of the 20th century, these postcards feature scenes of Kansas (with many from Russell, KS), "tall tale" images, and political figures.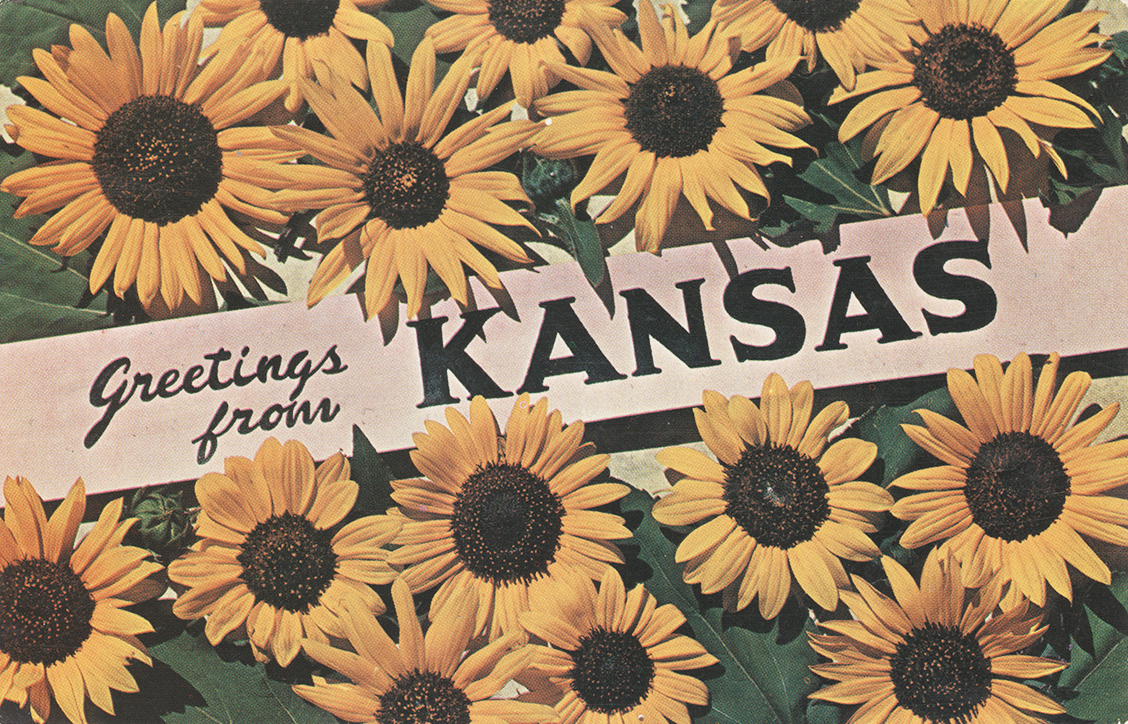 Legacies of '76
An exhibit showcasing the people, places, and enduring legacies of the 1976 presidential election, featuring interactive resources from the Dole Archives, the Dole Institute programming archive, and other historical collections.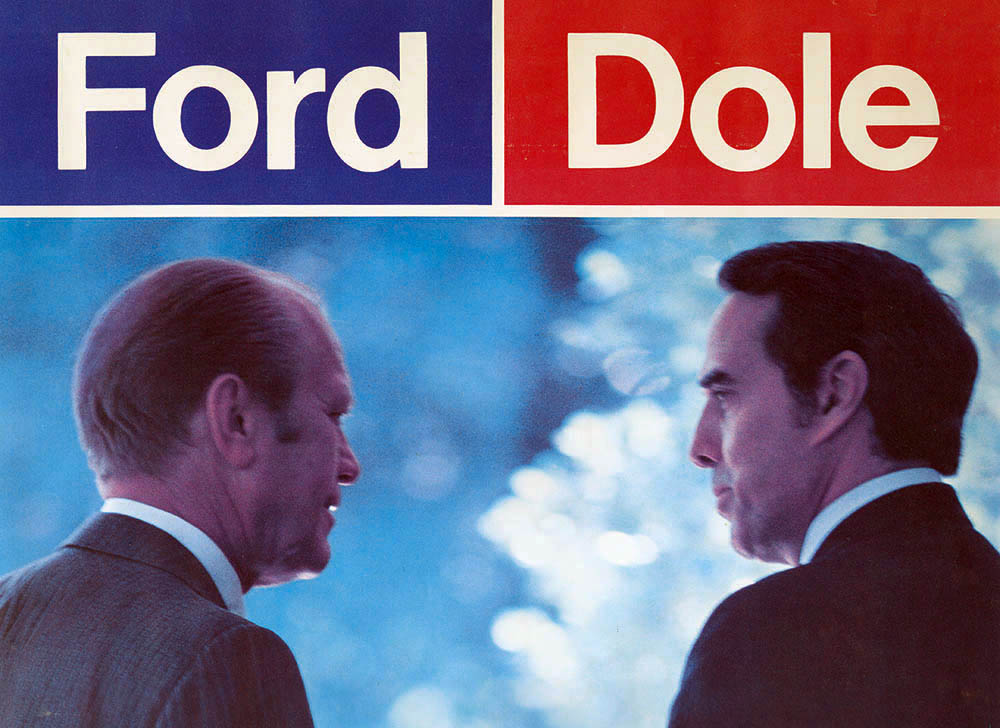 We Love Our Kansas City Royals!
This exhibit celebrates the 30th anniversary of the Kansas City Royals' 1985 World Series Championship victory. Drawing on the one-of-a-kind materials found in the archival collections, we showcase Senator Bob Dole's love of baseball and his decades-long support for the KC Royals.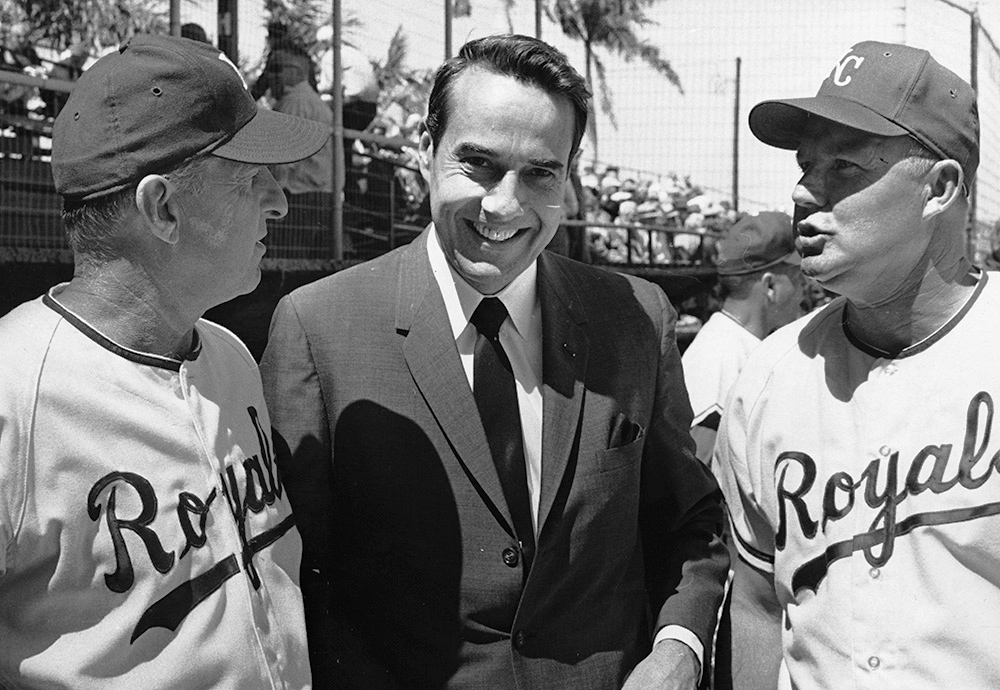 The Dole Institute Oral History Project
Preserving the legacy of Senator Dole through oral history interviews with a variety of people who knew and worked with him in various capacities, including friends, staffers, colleagues, journalists, members of Congress, and others.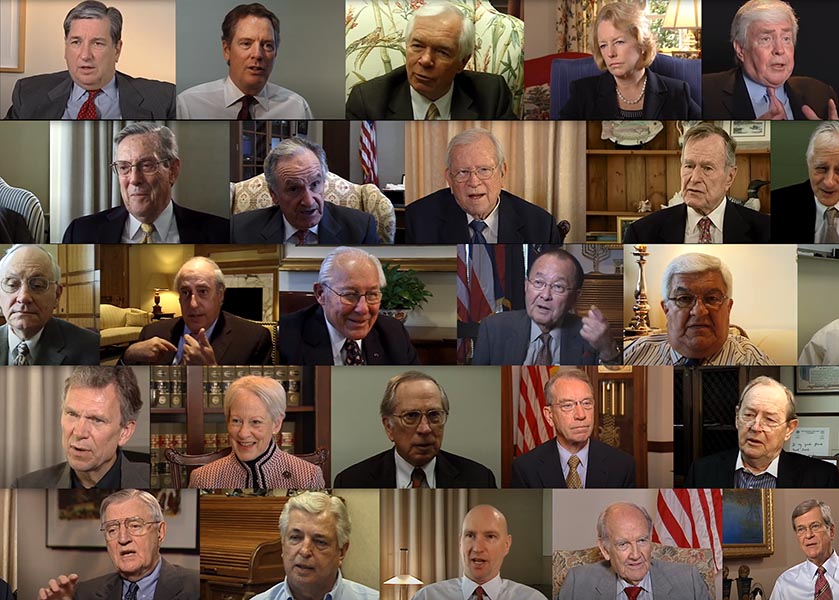 Dwight D. Eisenhower
The admiration Senator Dole felt for his political hero, President Eisenhower, is strongly felt in the Dole Archives. This exhibit showcases at some relevant material from the collections, with a focus on the 1990 Dwight David Eisenhower Centennial Commission.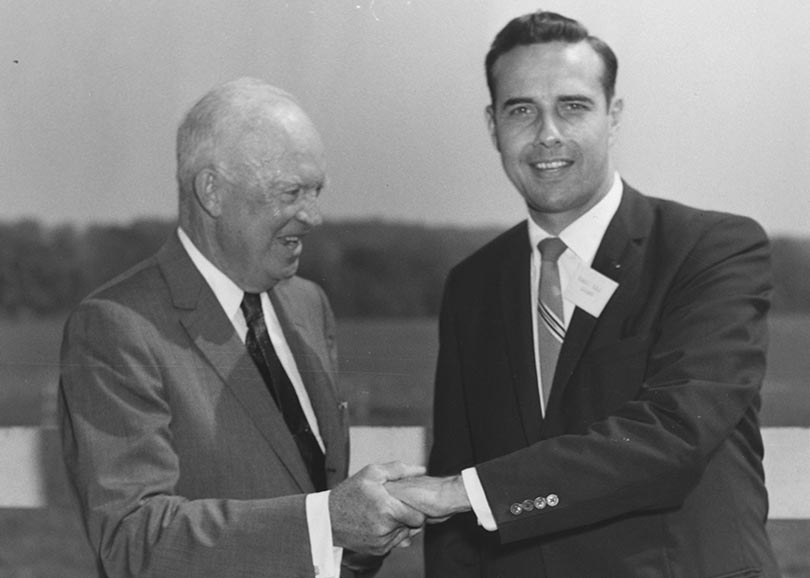 VIP Letters
This interactive exhibit provides access to 268 letters written to Senator Dole from a variety of notable public figures, including U.S. Presidents, Congress people, foreign officials, and other distinguished persons.