Researching the Dole Archives
We regularly host students, historians, scholars, and other researchers interested in the primary resources contained in our archive. If you think you might be interested in visiting us, please don't hesitate to reach out.
Opportunities for On-Site Research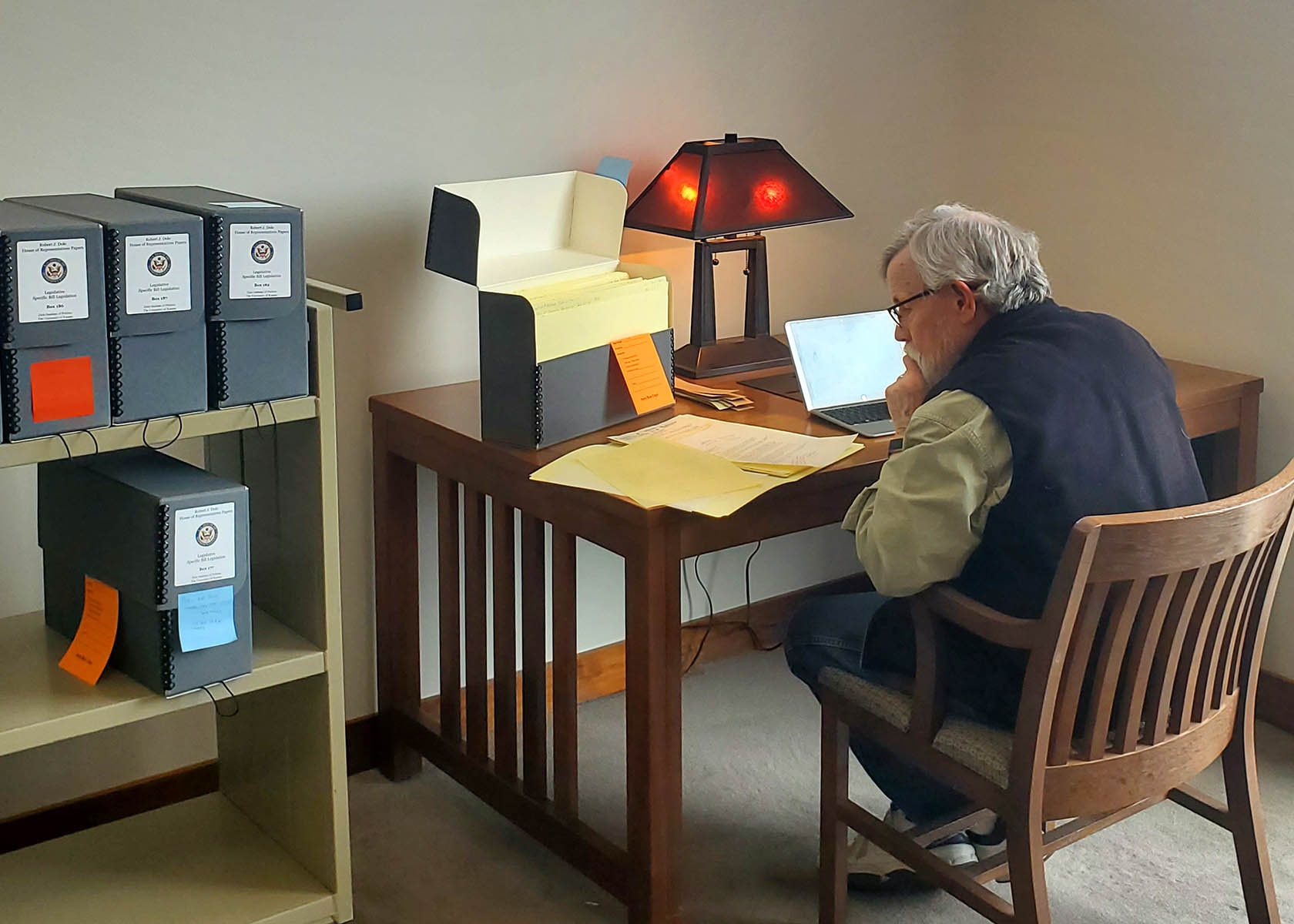 Learn More About Our Collections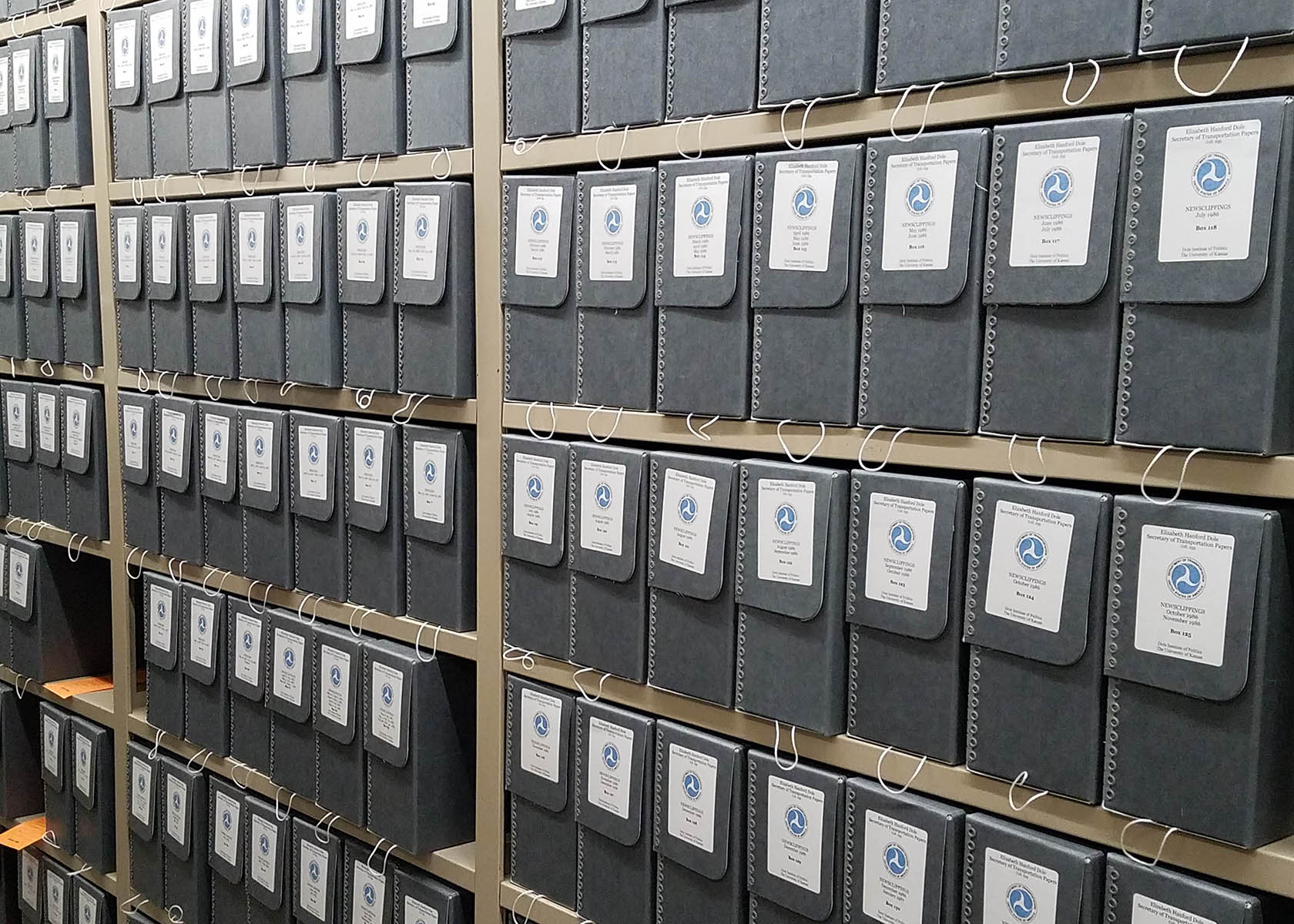 Rules & Regulations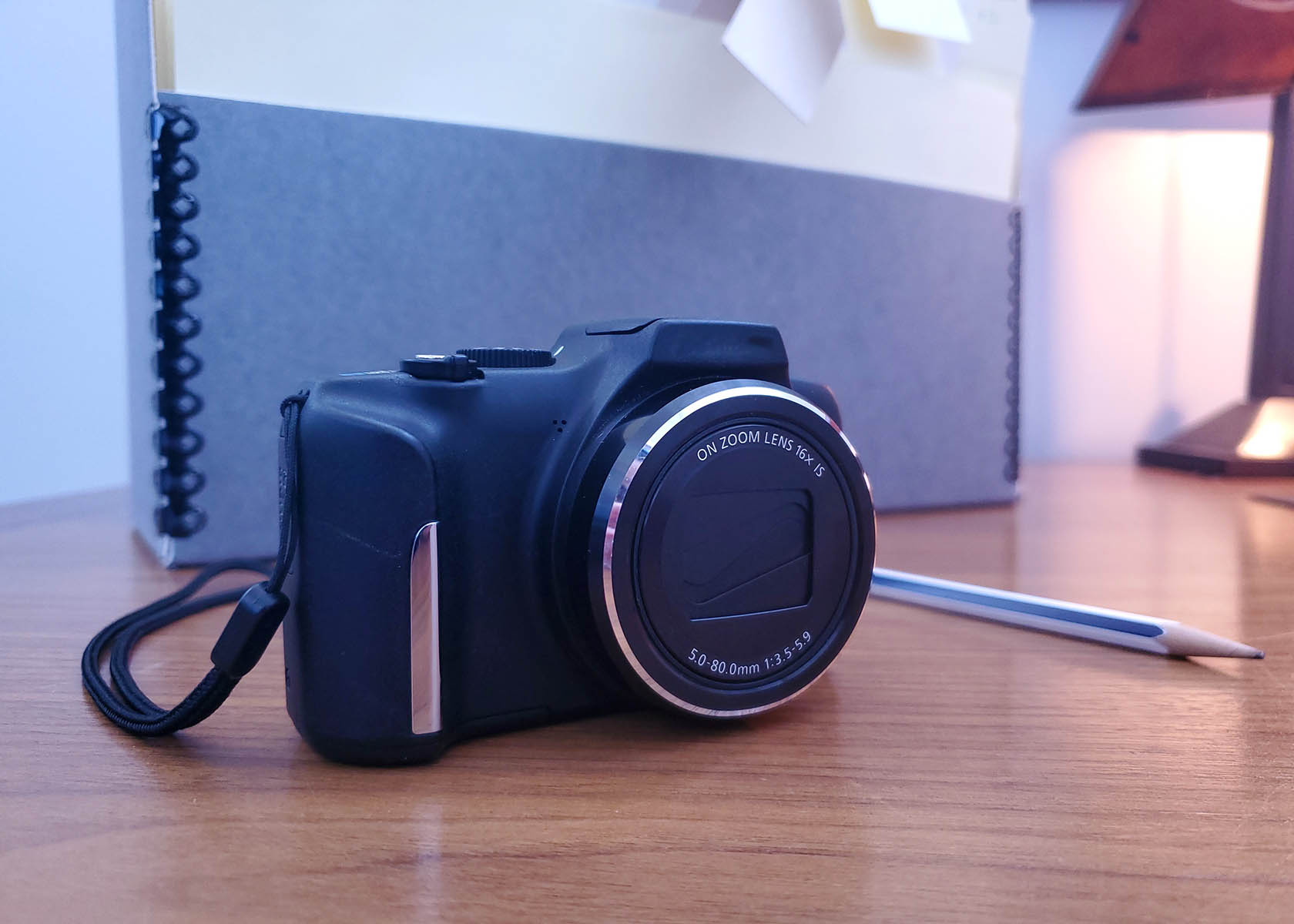 Frequently Asked Questions
Our collections include the records of Senators Bob and Elizabeth Dole that were created and accumulated during their respective decades of national public service. This includes:
documents
photographs
objects
memorabilia
audio-visual material
A wide variety of topics can be researched using our collections, as they cover a breadth of social and political history from the latter part of the 20th century. For some examples, see our Research Topic Guides or Previous Grant Projects.
The Dole Archives is open to everyone on an equal basis. Our researchers include everyone from middle school students to professional scholars to members of the community.
All are welcome.
The vast majority of our collections must be viewed in person in our Reading Room.
We do have some material available in digital format, and all of our finding aids are available online. Please see our Finding Aids to browse our collections and to search for specific topics by keyword.
Please contact us with questions. We may be able to help you remotely with what you're looking for.
In addition, we do offer travel grants and fellowships for qualified researchers. Please see our Research Fellowships and Travel Grants page for more information.
The best place to start is through our online Finding Aids. Here you can search for keywords or browse through our digital content.
If you have further questions or do not find what you are looking for, please feel free to contact us and we can try to help you.
Start by checking our Using Archival Materials and Fee Schedule pages.
Be aware that the Dole Archives does not hold the copyright for most of the material that we have, and permission may need to be obtained from the copyright holder. In many cases, Dole Archives staff can help identify a contact person for this process. It is, however, the responsibility of the researcher to obtain all necessary permissions prior to use.
We will do our best.
We love to help people find information that they are looking for. Feel free to send us an email and the appropriate staff member will contact you, usually within 48 hours.
You can also feel free to search our collections through our Finding Aids. This will give you a good starting point to see what we might have.
The mission of Robert and Elizabeth Dole Archive and Special Collections at the Dole Institute of Politics is to collect, preserve, and promote: 
unique materials documenting the life of Senator Robert Dole and Senator Elizabeth Dole,
subject areas designated as relevant to their lives and careers, and
materials documenting the activity and history of the Dole Institute of Politics.
Things we generally collect:
We are currently collecting material relating to or from "Dole Alumni": Dole family members, legislative staff, campaign staff, and closely-related individuals.
Things we generally do not collect:
Papers or material not directly related to either of Senator Dole's careers
Papers or material primarily from published sources (such as newspaper clippings, magazine articles, etc.)
World War II memorabilia
If you have something that you think we might be interested in, we'd love to hear from you. Please contact us and let us know what you have:
Sarah Gard
Senior Archivist and Head of Collections
sdgard@ku.edu
785-864-1403